I'm Andrew, an Undergraduate student at the University of Sydney studying a Bachelor of Software Engineering Honours and Arts (Music). I am currently undertaking my final year thesis under the supervision of Dr Shuaiwen Song as part of the FSALabs research team. My current interests lie within new and emerging technologies, particularly in the application of quantum computing.
Teaching
INFO1113: Object Oriented Programming
COMP2123: Data Structures and Algorithms
COMP3027: Algorithm Design
SOFT3202: Software Design and Construction 2
Awards
2nd Place - 2020 Call for Code (David Clark Cause)
Microsoft Research Asia Prize for Junior Software Development Projects (The University of Sydney)
Dalyell Scholar (The University of Sydney)
Recent Work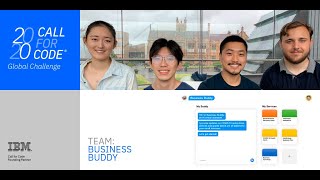 2nd Place - 2020 Call for Code.